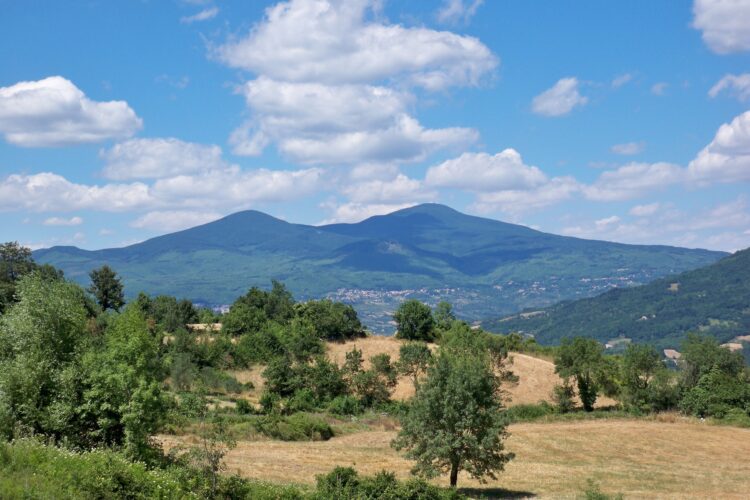 The top of Mount Amiata
Mount Amiata is 1738 m high. 8 lifts go up 10 km of slopes for alpine skiing; the 12 slopes with programmed snow form the ski area located in the pivotal points of the mountain: the Vetta, Prato delle Macinaie, Prato della Contessa, Rifugio Cantore and Pian della Marsiliana.
For Nordic skiing there are 4 rings for 10.5 km, of which 5.5 km constantly beaten. The Marsiliana – Macinaie ring winds its way through a splendid beech forest, its 4.5 km are suitable for skiers of good technical level.
For excursions in fresh snow there is a 5 km forest road that leads to the "Primo Rifugio". A snowpark has recently been created along the Marsiliana track and a bobsleigh track; while a 200m snowtubby starts from the Cantore chairlift.