Sources of Ermicciolo open for 10 summer dates, which will allow you to visit the famous springs and all the beauties that Parco Vivo offers in summer and beyond!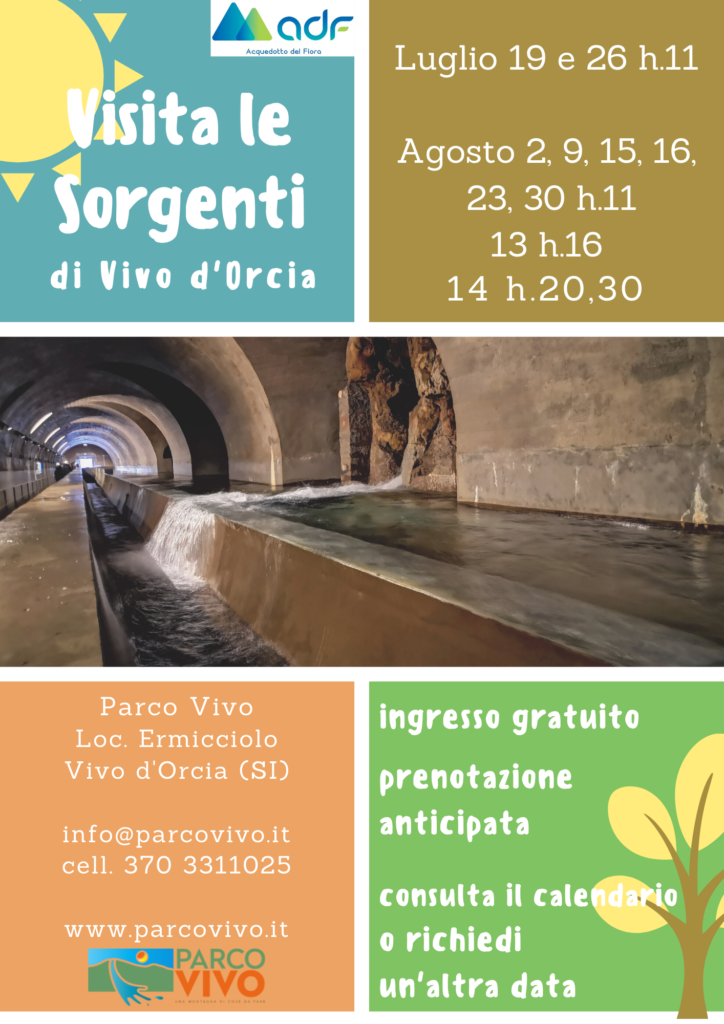 Sunday 19 July h.11 am
Sunday 26 July h.11 am
Sunday 2 August h.11 am
Sunday 9 August h.11 am
Thursday 13 August h.4 pm
Friday 14 August h.8.30 pm
Saturday 15 August h.11 am
Sunday 16 August h.11 am
Sunday 23 August h.11 am
Sunday 30 August h.11 am
A day in the fresh of the chestnut and beech forest, away from the heat of the plains and cities. If you want to organize a picnic, a walk for adults and children, and fun activities for the little ones, then CONTACT US NOW and book your visit!
The visit to the springs is always free and advance booking is mandatory. Due to the Coronavirus emergency, 4 visitors are expected to enter the gallery + one of our guides for each shift which lasts about 10 minutes, as well as an external historical explanation.
For all other services, you can visit our website and call us at +39 370 3311025, we will be happy to communicate the prices of each activity.
!!! If you are free on a different date, CONTACT US in any way: we are always available !!!